SPRING BREAK 2014

Destination: Memphis, Tennessee

Number of Students: 14

Partnership: First Congregational Church's Freedom Journey, Pilgrim House Hostel, MidSouth Peace & Justice Center, HOPE (Homeless Organizing for Power & Equality)

Social Issue: Food justice and intersections with other social justice issues, especially racism in Memphis

Structure: Six days, five nights. Road trip with two large University- owned vans. The students stayed as a large group for all projects. To prepare dinners, the students were split into three cook teams. Each team was responsible for cooking the large group dinner on a budget.

Projects included: Unloading, sorting, and boxing food for 525 Memphis families in need. Helping create the Washington Bottoms Community garden in its beginning stages with HOPE. This was in effort to transform wasted space into an area for local families to learn to garden, provide for families, and give community members productive space. Built an outdoor rental space for Revolutions Bike shop, where they recycle and rehabilitate bicycles to provide community members a form of transportation. Also performed services for our trip hosts such as cleaning and reorganizing.

Other optional activities included: Stax Museum of Soul Music, National Civil Rights Museum, Beale Street, learning African Dance, Meditation, Art on the Walls activity, theatre activity, Slavehaven Underground Railroad Museum,


Powered by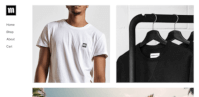 Create your own unique website with customizable templates.